Posted by Kenny Norman in Uncategorized.
Tags: 2015, stats, year-end summary
add a comment
The WordPress.com stats helper monkeys prepared a 2015 annual report for this blog.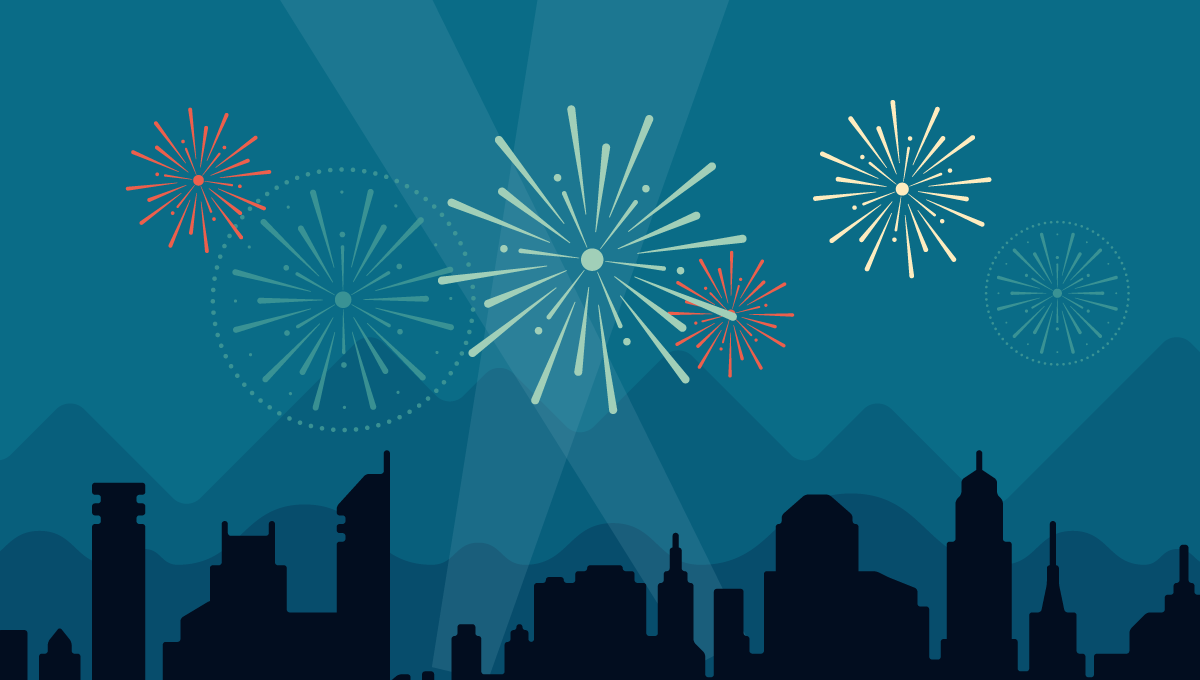 Here's an excerpt:
A San Francisco cable car holds 60 people. This blog was viewed about 1,200 times in 2015. If it were a cable car, it would take about 20 trips to carry that many people.
Click here to see the complete report.
WORDPRESS.COM PRESENTS
KNormIndy
2015 IN BLOGGING
ANNUAL REPORT Happy New Year from WordPress.com!I I⌘ This report is private Make public
To kick off the new year, we'd like to share with you data on your blog's activity in 2015. Start scrolling!
Crunchy numbers
A San Francisco cable car holds 60 people. This blog was viewed about 1,200 times in 2015. If it were a cable car, it would take about 20 trips to carry that many people.
There were 20 pictures uploaded, taking up a total of 10 MB. That's about 2 pictures per month.
The busiest day of the year was December 23rd with 17 views. The most popular post that day was Deep Sea Cosmetics salespeople annoy me….
Featured imageFeatured imageFeatured imageFeatured image
Posting Patterns
In 2015, there were 9 new posts, growing the total archive of this blog to 127 posts.
01
02
03
04
05
06
07
08
09
10
11
12
BEST DAY
Monday
with 3 posts total
Attractions in 2015
These are the posts that got the most views in 2015. You can see all of the year's most-viewed posts in your Site Stats.
1
How different two Old Navy stores can be
1 COMMENTNovember 2011
2
Greenwood Park Mall vs. Castleton Square Mall
0 COMMENTSSeptember 2011
3
Deep Sea Cosmetics salespeople annoy me…
1 COMMENTDecember 2011
4
Openings and closings on East Washington Street
0 COMMENTSMarch 2014
5
So long, Broad Ripple MCL…
0 COMMENTSMay 2015
Some of your most popular posts were written before 2015. Your writing has staying power! Consider writing about those topics again.
How did they find you?
The top referring sites in 2015 were:
journalismjobs.com
WordPress.com Reader
Where did they come from?
+−
That's 33 countries in all!
Most visitors came from The United States. Russia & Germany were not far behind.
Share this with your visitors
Want to share this report with your readers?
Clicking the button below will make your report public and create a draft post for you:
POST A SUMMARY TO MY BLOG
See you in 2016
If you like what you saw in this summary and want to know more about how your blog is doing, you can always visit your Site Stats, where our helper-monkeys are working day and night to provide you with pages and pages of detail on how your blog is doing.
Thanks for flying with WordPress.com in 2015. We look forward to serving you again in 2016! Happy New Year!
Posted by Kenny Norman in east.
Tags: A&W Root Beer, accident, Aeropostale, clearance, closeout, Deli Fried Chicken, highway, Juicy Juice, Marsh, rain, smoothie, Sui Feng Ju, Target, Washington Square Mall
add a comment

So tonight, December 27, I drove to Washington Square because the employees told me during my previous visit that my favorite Aeropostale would be closing by the end of the month. On the way there, I spotted an accident on the bridge from I-70 East to I-465. The car flipped about 500 feet off the ramp and landed on its side. Scary! It didn't help that a giant, on-and-off rainstorm had been happening all day. I arrived at Washington Square at 7:30 and took the Target entrance, as I planned to go there later. When I walked into Aeropostale, one of the managers complimented me on my yellow rainjacket twice and asked me where I got it. I told him that I got it from the Traders Point Old Navy and that I was surprised they started their closeout sale, as one of their employees informed me they didn't when I called earlier. I got to looking around and spotted this couple that looked to be in their mid-30s, and the wife was saying some disturbingly familiar things. "We went to Castleton Square's Aeropostale and there were lines leading to the back of the store. My husband couldn't find the shirt he wanted in his size and we walked right out. That location sucks. This one's the good one. We found the shirt he wanted within five seconds of coming here. And now we find out this one's closing? This location always had the size I was looking for in stock and there were never any lines. In fact, this store was the only reason to come to this mall!"


Well, damn. I swear I was not telepathically controlling that lady! She sounded almost verbatim like me. Scary. She then proceeded to ask the manager why corporate was closing that location. He wasn't quite forthcoming at first, so naturally, I stepped in and spoke for him, giving that couple every last detail I knew about the store's closing. The manager was scary impressed with me and the lady asked if I was an undercover boss! I spent an hour in that store combing through every disorganized shelf, making sure I didn't miss anything awesome. I even asked a few employees if one of the shirts could be misconstrued in any way as pink. I ultimately generated a giant pile of stuff: hats for one job, pants for another, shirts that looked like optical illusions, and shorts from last summer that somehow didn't sell at other locations. However, it was hard to get casual pants there. All of their casual pants were either tight on my thighs or rough on my shins. It was like a shin prison. At least that store is going out in style, getting closeout items from all over the midwest, including Chicago. They even got closeout material that they never got when that material was new! Anyway, as a result, their closing date got extended from the end of December to between January 15 and January 31. I also got to use a "$10 off $40" coupon twice, so I got what would have been $285 worth of clothes for $65. Not bad, but I'd rather have the Washington Square Aeropostale stay awhile with regular-priced merchandise instead of them going out in a clearance-filled bang.

Afterward, I went across the hall to get Chinese takeout at Sui Feng Ju, and I also decided to try a strawberry mango smoothie. It turns out my two favorite fruits don't work well together after all! I then went to Target, and found, to my disappointment, that this Target also stopped carrying Berry Juicy Juice. I thought it was just the Target by my house that did that! At least I got a two-liter of A&W Root Beer on sale for $1.25. I left the mall at 9:10 and headed to the Marsh at 21st & Post because I had a "free bananas" coupon. Of course, I decided to pick up some of their Deli Fried Chicken because Marsh has REALLY good Deli Fried Chicken. Finally, on the way home, I saw another accident. This time, it was on I-70 west. It looks like someone spun around in a 360-degree turn and hit the highway concrete wall. Ouch! Three police officers had to clean that up. All in all, it was a GREAT night out on the east side…the kind that I will miss once Aeropostale closes and that will not be the same (or even existent) once Aeropostale is gone. Now that their closing date is extended, I should hit that place up a few more times before the end. Hopefully they'll have some more obscure, different, unexpected items.
Posted by Kenny Norman in east.
Tags: Aeropostale, closing, fleeces, lease, liquidation, security, shooting, Washington Square Mall
add a comment
So tonight I went to the Aeropostale at Washington Square. I hadn't been there since June 2, and I honestly had this voice in my head that told me to go there because "you never know how long they'll last before they're gone." I was commenting to their employees on how their selection was weak and how they didn't have certain t-shirts and their North Face-style fleeces, and one employee said they won't be getting anymore of those ever again. I asked what he meant by that, and he said they'll be closing that location at the end of the month. They already got their last shipment in and they'll be closing the last week of the month. The reason for this was mainly because of the shooting last month. After that happened, they had to boost security, and the cost of an added security guard since said shooting has been greater than their expected and actual business volumes, combined with the fact that their lease will be up at the end of the year. They have not yet made an "official" announcement, but all the employees are telling their customers when they walk in. Liquidation sales should occur in the next week or two, similar to how the Clay Terrace Aeropostale closed in January. This is a bigger lead than I usually get, from firsthand sources, and unlike most of my leads, this one is BEFORE the fact and hasn't happened yet. This will leave five Aeropostale stores in central Indiana: Castleton Square, Circle Centre, Greenwood Park Mall, Hamilton Town Center, and Metropolis. Surprisingly, this makes more Old Navy stores in Central Indiana than Aeropostale stores. What a shame…that was my favorite Aeropostale! I think I'll go down there one last time to bid my farewells. It's the least I can do for all the discounts they've given me.